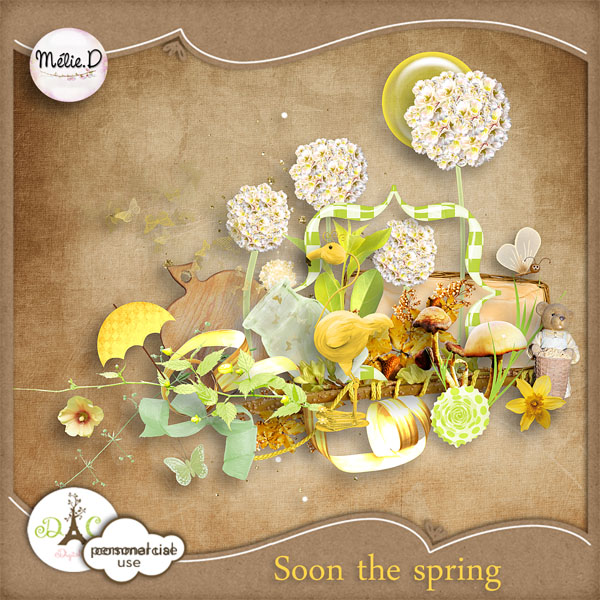 Spring is coming.... Everything is blooming and you can smell the sweet fragrance of flowers in the air. Isn't it beautiful? Let's get outdoor and take loads of photos to keep the memories alive. This is the right kit for you :
Soon the spring by Mélie Designs
.
This mini kit contains 4 papers and beautiful spring elements such as various yellow and white flowers, leaves, mushroom and other stuff you can find in the garden. So, if you like natural colors just grab this kit at
Digital-Crea
now while it is still on sale for only €1.00! What a deal...
And, Mélie also participates in Digital-Crea SPRING PROMO event with her 2 kits : Romantic Days and Soon the spring. You can read the promo down this post.