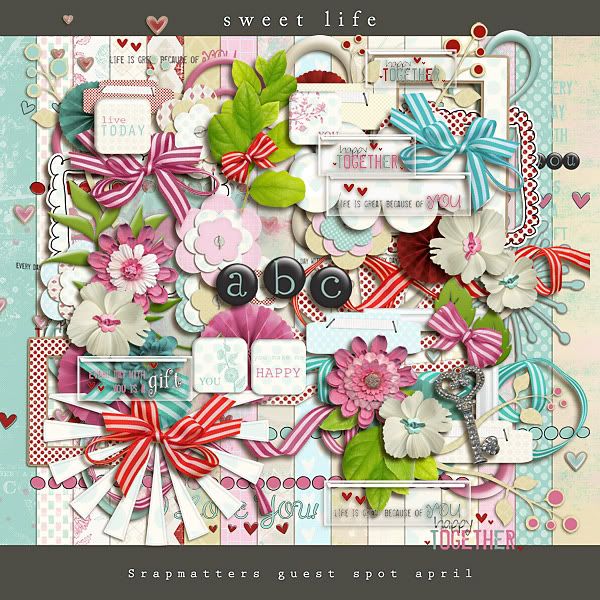 Mama Mia, this kit is just so sweet... as sweet as its name,
Sweet Life by PictureDesigns
. She is a guest designer at Scrapmatter this April and this kit is already released there.
I just love the soft color pallet : blue, pink and a splash of beige. Pastel colors really are my favorite nowadays since they are very versatile to be used with almost all photos. The soft colors blend quite harmoniously with the photos without becoming to overwhelming...
This kit is perfect to scrap page about someone you love. Lots of scattered hearts and various flowers can be found here. LOVE this....!